About me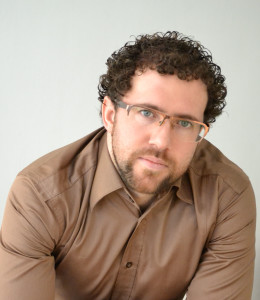 Translating from German and Russian affords me the opportunity to keep abreast of cutting-edge developments in various industries and markets, and be a part of new and exciting innovations in a fast-changing world. This makes translation for me both enjoyable and meaningful.
I am a native (UK) English speaker and work with translation pairs German-English and Russian-English. I am a professional freelance translator with a wealth of experience in written translation for both German-English and Russian-English.
Working for Daimler AG, automobile company, Germany, first gave me insight into automotive translation, where I primarily dealt with automobile legislation, namely technical specifications. I have since built up a wealth of experience by translating hundreds of thousands of words from German and Russian into English every year.
I generally translate in the fields of marketing (including company websites, press releases, videos and surveys) and engineering (chemical, oil & gas, environmental and patents), combining technical competency and creative flair. I also have a keen interest in the chemical industry and experience also extends to tourism & leisure.
'Immersion' is the new craze with language acquisition nowadays. Living in Russia for over 6 years has given me insight into the Russian language, mentality and culture. It's thus also my pleasure to be able to translate Russian culture and language for English-speaking audiences.
If it is native English quality translations you are after with excellent research and linguistic skills, then look no further. By collaborating with me you will enjoy the benefits of discussing your requirements directly with me, your translator.

Jaime is consistent in the quality and accuracy of his translation and proofreading, and approaches all work professionally and conscientiously.
Marina Barsegyan
His work has always been to the highest standards and delivered within the requested deadlines. I have therefore no hesitation recommending Jaime to other companies.
Desislav Georgiev
Jaime is a very reliable and professional translator. Always sticks to the deadlines and responds immediately to emails.
Anna Siwiec
Jaime is very professional, easy to work with, quick to respond and respects deadlines.

With an excellent command of Russian and German as well as his native English, he is unfailingly conscientious in providing us with translations of the highest quality.
Ros Thomas